Learn More About Fareed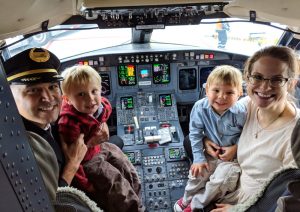 I'm a professional pilot, journalist, and audio hobbyist living with my family in Madison, Wisconsin. I've worn many hats over the years, been many places, and met many fabulous people. (and a few lousy ones too) All have added up to a great life so far, with much more to accomplish.
This site was initially created to support a job hunt. However, weeks after it's launch in 2012 it was, thankfully, no longer needed and much has not been built out since then. One other intent was for this space to become home to the permanent archives of my entire creative catalog. I hope to grow the site with this new focus as I have joyously reached the final stop of my career with several decades to go!
Professional Aviator/Aviation Enthusiast – View Resume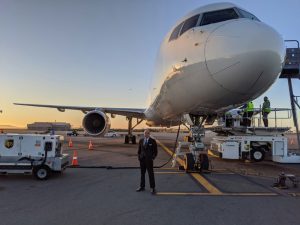 I have had the pleasure of flying passengers throughout North America and teaching others to fly since 1997. I  am an ATP and CFII/MEI with over 7400 hours and I am typed in six aircraft (B-757/B-767, G1159, HS125-800, C525B, CL-65, BE-300).
From the smallest trainer to large business-class jets, and now several airliners, it's still the same thrill as when I began my training in 1990 at age 16. My experiences include working for individual aircraft owners as well as both regional, and national charter companies, and now the airlines.
When it's not for work, flying is definitely fun, and I relish every opportunity to take to the air with friends; mostly made possible through my 26 years of active membership and involvement in the Experimental Aircraft Association (EAA) Visit the Aviation page (coming soon)
Multimedia Journalist – View Resume
No journalist today operates in one medium, including myself who has developed hybrid skills to deliver news content through multiple outlets including print, radio, video, and online. I started as a public radio reporter and on-air news host eventually landing a position as a local host for NPR's All Things Considered on Northwest Public Radio. In addition to that I have worked as an all-purpose announcer/producer for various commercial stations in Wisconsin and Minnesota. My online publishing experience comes by way of EAA as Manager of Electronic Publications. I was responsible for all online news content, blogs, as well as one weekly and seven monthly email newsletters covering the varied aviation interests of EAA's members. Visit the archive (coming soon)
Willy Street Blog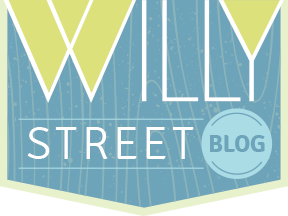 I live in the best neighborhood in the City of Madison, and now it's one of the 10 greatest places in America. The Marquette neighborhood has a colorful past as the first in the City when it was founded before the Civil War. In the late 1960s, it was a somewhat rough place to live, but young people fresh off years of activism on the University of Wisconsin campus across town moved-in and started a life.
Along the way, Marquette neighborhood residents formed organizations, and rallied to improve the area and now it is the most sought after living space in the City. The activism and engagement of this neighborhood have made it the most vocal and effective population group in the city.
At the heart of it is Williamson or Willy Street. It's a vibrant corridor with pubs, restaurants, unique businesses, and a nationally known food co-op. The services offered on this street by local merchants almost eliminate the need to drive to the edges of town for most basic and many existential needs.
It is against this backdrop that I write the Willy Street Blog, both a historic and current chronicling of the events and people, through the lens of my own experiences as a 40-year resident of the neighborhood.
EAA Radio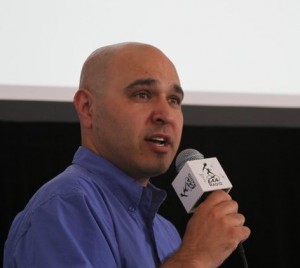 My proudest radio achievement was to develop EAA Radio from three volunteers to a staff of 40 that provides a vital service to all who do and those who cannot attend EAA AirVenture, the largest annual aviation gathering in the world.
A dedicated group of volunteers set-up and tear down a radio station in 10 days, broadcasting live the AirVenture event. From opening day to the final wind down, EAA Radio is a source of live, up-to-date information for those attending the event and those who wish they were in Oshkosh, thanks to the Internet. Visit EAA Radio
Audio Producer
Now for the fun stuff. Like with flying, when the work is over its time to have fun and be creative. This often takes the form of fun promos, radio theater, skits, and audio montages. Much of this work is done each year in support of KVSC's annual 50-hour trivia marathon (KVSC trivia explained) by a group of volunteers called The Goat Posse. Visit the Audio Vault (coming soon)